Baltic Wonder focuses on creating fun, caring and safe products that will be enjoyed by countless families. 
"By joining us on this journey you are supporting the creation of long-lasting products, top customer service, fair prices & ethical labor practices along our supply chain. This is the core of our mission."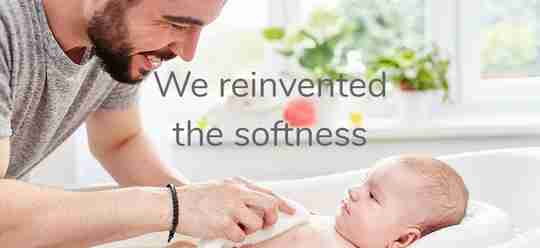 Sustainably Sourced. Protect The Planet.
Our super soft and fluffy Bamboo Washcloths are the ideal solutions for babies and adults with sensitive skin or allergies. They are 100% organic and made from decomposable materials. This is because one of our chief ambitions is to help reduce the amount of deforestation and ecological damage while simultaneously providing top quality products to our customers. 

What Our Customers are Saying!
I don't know what kind of magic voodoo this thing holds but I'm all about it. It's insane. Absolutely recommend this!! Oh and yes, it's exactly as pictured and no, it has not been a choking hazard. He doesn't even take knowledge that he has it on I really don't think he even notices he has a necklace on. Two thumbs up!

—Okrr.
There is definitely a difference in my daughters behavior when wearing the necklace vs not. also somehow the necklace reduces the amount of drool???? so crazy. i was skeptical but it totally works. 

—Emily H.
I was pretty skeptical at first. I have read different things from curing eczema, helping with ADD, teething, inflammation, etc. I finally just thought I'd try,( if it doesn't work, at least they're cute!). So I ordered this necklace for my toddler. I love it, and he loves to wear it. Ended up getting my older daughter and son one! perfect size around their neck.
—K. S.
I was pretty skeptical about ordering this product... I'm not typically one who believes the hype. HOWEVER, my son had TERRIBLE drool rash, and let's face it, I was DESPERATE. After slapping this on him, within 24 hours, his drool rash was nearly gone. I couldn't believe it...

—Naomi Adams.
This necklace is magic!!! My 12 week old had been fussy for weeks and I had tried everything. My sister gave this to me as a gift when he was born, but I thought it was a silly wives tail trick and didn't need it at the time anyway. I put it on my son and within a few hours he was chill and so happy. It was like he was a completely different baby. 

—Shopgirl423